Mad Max 2 unrated. eMail me : d11415@yahoo.de
These pictures are taken from the japanese rental Laserdisc.
There are two scenes missing, compared to the german DVD release.(approx 4 seconds)
Unfortunately the Laserdisc is full frame.
This is an Image Sequence of the first missing scene.
The first and last five pictures are before and after the cut.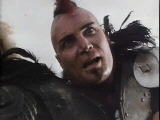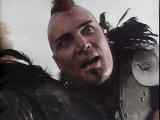 from here its missing in the german (and other?) DVD release (click for larger view)
this is the scene after the cut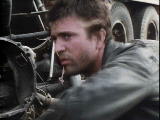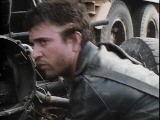 ---
This is an sequence from the second cut.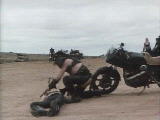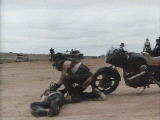 from here its missing (click for larger view)
this is the scene after the cut